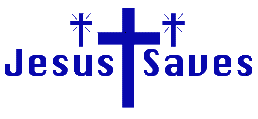 When Satan attacks and begins to shoot his firey darts at you, When your mind becomes confused and you don't know what to do, Remember My words. Remember I wrote them just for you.
 When you feel like giving up, when you feel so very lost, Remember My words, My promises, with My blood I paid the cost. I love you so very much and willingly your ransom I paid, that into a new creation, by grace through faith you would be made.
 When defeat so very desperately is trying to sneak in, and in your ear a small voice whispers, "You can't win", remember, resist the devil and from you he will flee, You are a new creation and from the dominion of darkness freed.
 When your mind plays tricks and your emotions are trying to run wild, Remember WHOSE you are. You are the Most High God's child. Remember My words, 'Til the end of the world I'll always be with you. Grace and power I will give for all you are called to do.
 Focus not on circumstances. On Me alone alone you must keep your eyes. Kept in My perfect peace, above all problems you will rise. As first you received Me as Lord, so likewise walk in Me. Walk not by sight but walk by faith and continue to be free.
 Then when you can say you have done all that you know to do. and still no bright shining answer comes clearly into view, CONTINUE to remember My words. It matters not how long or dark the storm. Know I am faithful. I am able, what I promise I will perform.
 Because you are My child. Because you are called by My name, all trials and tribulations will work together for your gain. Remember My words. "Rejoice in the Lord always, give thanks an all things." Trials and tribulations bring not defeat but praise to the King of kings.

...Mickey Reed